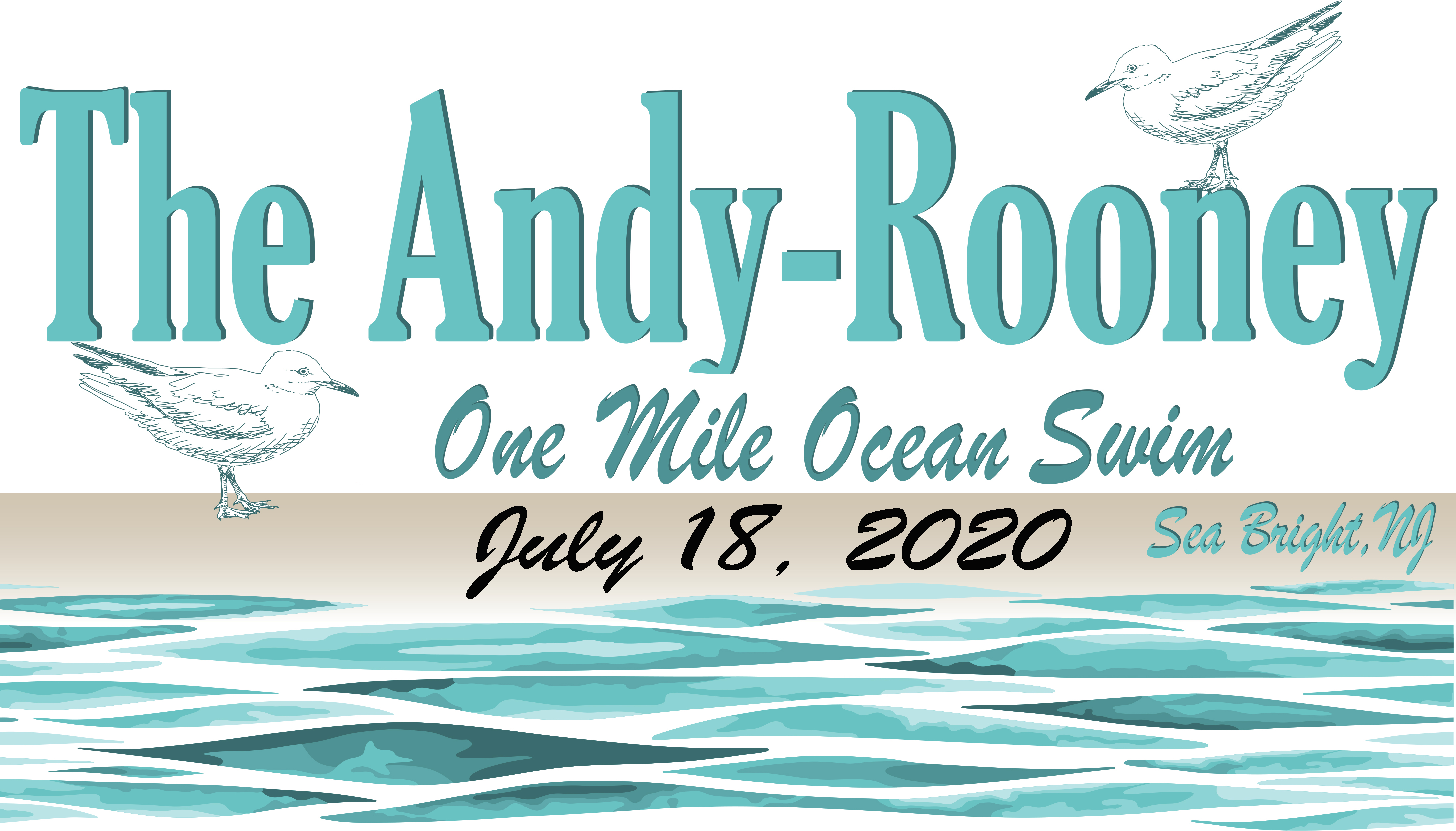 Andy Rooney Ocean Mile Swim
Contact Information:
Doug Rice
7329159139
Ocean Ave, Sea Bright, NJ 07760
Saturday Jul 18, 2020 8:00AM
Please be considerate of others and practice social distancing at the event. Please wear face coverings when near or close to others.
Sorry. No busses this year.
Please register here for all registrations.
 Race day price (if not closed out) will increase by $5
Participant Lists have been moved to our timing software here
Any changes, please use this form and not email. Thank you
ALL REGISTRATIONS INCLUDING RACE DAY WILL NEED TO BE ONLINE. NO PAPER COPY REGISTRATIONS OR MONEY EXCHANGES WILL TAKE PLACE DUE TO THE COVID-19 VIRUS.
If you come race day and have not yet registered, you MUST do it on your cell phone. No computers or tablets will be available. Do it at home before you come. You will receive an instant email with your chip numner to pick up when you arrive. Simple, easy and SAFE!
6:45-7:30 Registration - Swimmers need to Register 30 min Prior to their swim
Waves:
To assist with social distancing, we will be dividing into three waves. Male at 8:00AM, Female at 8:05Am and a 3rd wave that anyone can choose to swim with family friends or just be separatedd from many. This will help limit the amount of swimmers in each group and we will be monitoring groups to make sure each group maintains socail distancing guidelines. Select you wave choice below M/F or 3rd Wave. 3rd wave check off will be done prior to 3rd wave start
Sea Bright, NJ "There's No Place Like Sea Bright"
Limited to 200 registered participants ONLY
Wetsuit wearers will be in a separate division. Only top three overall Male and Female
Awards for non wetsuit wearers only
PARKING
Please park in the main municipal lot at the light at intersection of River St and Ocean Ave, Sea Bright
CHECK IN/REGISTRATION
Sea Bright Beach Bathing Pavillion, Center of the main parking lot.
BATHROOMS
Beautiful Bathrooms are located in the new pavillion.
Swim Direction:
Because of changing currents, the direction of the swim will be determined that morning by the lifeguard staff. We swim with the direction of the current, point to point.
6:30-7:30 Registration - Swimmers need to Register 30 min Prior to their swim
Sea Bright lifeguards will be stationed along the route in the water. Anyone needing assistance, please raise your hands and wave to attract their attention.
Keep your cell phones close, we email each finisher as they finish, as long as we can read your email on the race day form. All the more reason to enter prior to race day.
All athletes are responsible to return their timing chip at the end of the finish chute. Please separate chip and strap. Straps need to be folded properly and placed in a separate bin.
Supporting:

Race
Price
Start Time
Sanctioning Organization

---

1 Mile Ocean Swim - Open water swim - Open Water Swim
$35.00 - after 7/17
8:00 am
N/A