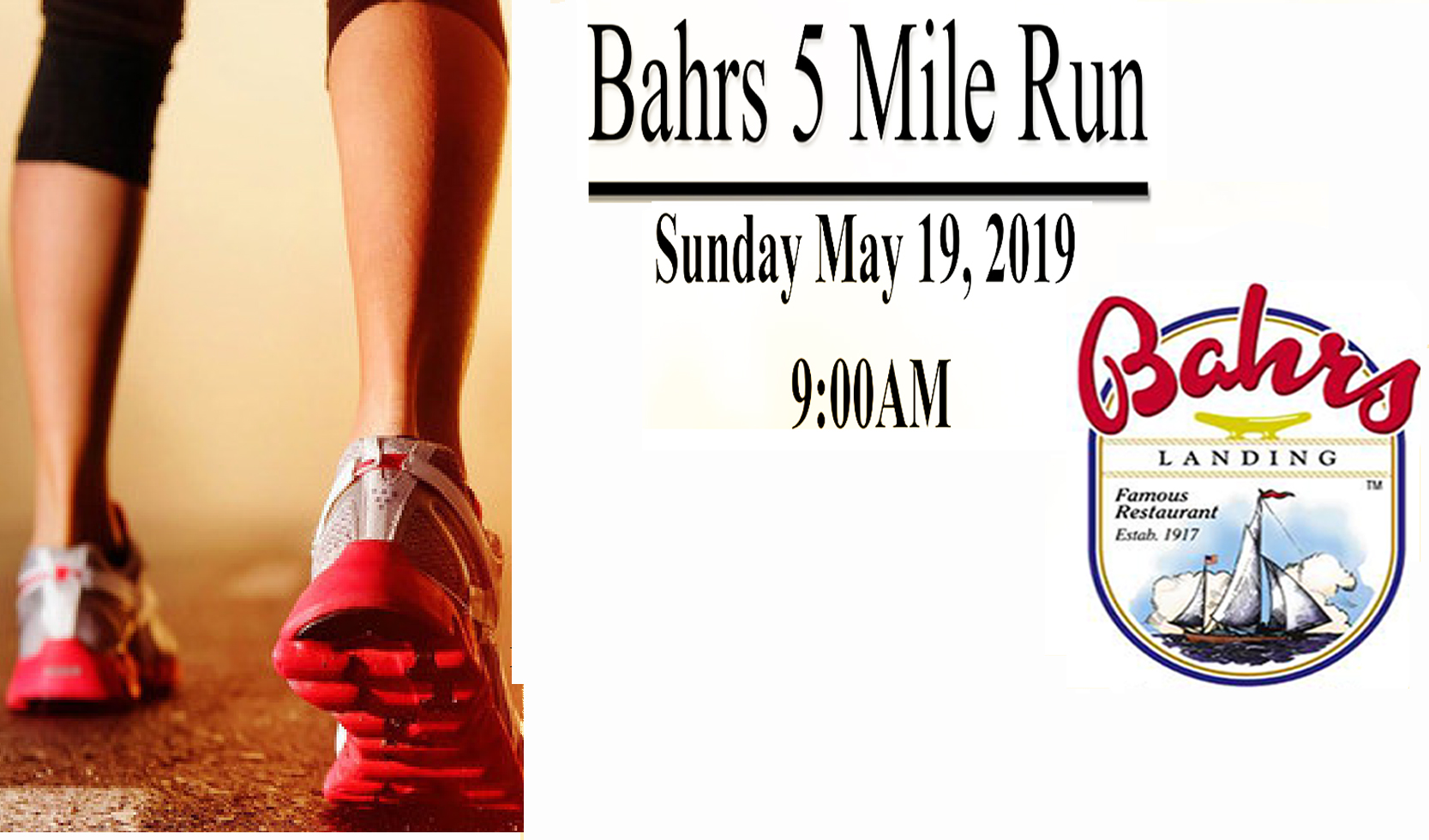 Bahrs' Five Mile
Contact Information:
Jay Cosgrove
(732) 872-1245
2 Bay Ave, Highlands, NJ 07732
Sunday May 19, 2019 9:00AM
It's BACK. Run a challenging 5 mile run into the Highlands, down by the Navesink and back. Finish up with a deck party Clam Bake like no other. Runners get in Clam Bake Free with their entry $35, Non runners can also buy a ticket $22.
We have now added a simpler less competitive, anyone can do!!  1.5 Mile Run/Walk for those who want to get to the clams and beer quicker. 
LIVE RESULTS posted as they finish.  splitsecondracing.net/results
Race Limited to first 150 runners ONLY!
Please refer to facebook page for course description and information:
Race
Price
Start Time
Sanctioning Organization

---

5 Mile - Running - 5 Mile
$35.00 - by May 12
9:00 am
N/A
1.5 Mile Run/Walk - Running - 1 Mile
$35.00 - by May 12
9:00 am
N/A
Non runner Clam Bake Deck Party - Other - party only
$22.00 - by May 12
9:30 am
N/A